This is from our "Mondays with Mike" Series.
Of February 2nd of 2014 I posted This about Doing Hardwood Cuttings in the Dead of Winter.  Beautiful winter photos, bitter cold!  It got down to -15 degrees F. here in Ohio and we had many other days well below zero.  How in the world can you root cuttings outside, in that kind of weather?
I did it!  And I did it with a great deal of success.  Look at the original page, then watch this video.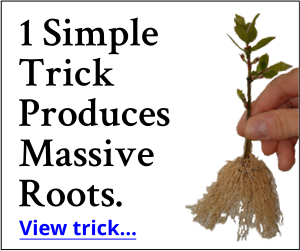 The Wooden Plant Propagation Flats in the video?  Here's how I Made them.