This is a great project for your children. Get them involved so they can see first hand how recycling works.
Online buying is now bigger than ever and I really don't see that changing anytime soon. The postmaster told me that package delivery within the post office is up six times over this time last year. Not to mention Fed EX, UPS, and Amazon's own trucks.
Some people hate the thought of people buying so much online but you have to be realistic and accept the fact that it is here to stay. And when you think you about it, Amazon is just the modern day Sears and Roebuck. Not that long ago whatever you needed you simply ordered from the Sears catalog and picked it up at the store.
Cardboard works amazingly well for weed control in a garden. All you have to do is break the boxes down so they are flat, lay them out in the garden in and around the plants that are there, then place a layer of mulch over top of them.
The cardboard will eventually break down and actually enrich the soil. A layer of cardboard over the soil actually provides the perfect habitat for earth worms and we all know that earth worms are the greatest soil aerators in the world, not to mention all the worm castings they leave behind.
You can put the cardboard close the plant stems or cut a slot in the cardboard and actually allow it to surround the plant stems. The cardboard blocks out sunlight and keeps weeds from growing.
Of course all of these boxes have tape and labels on them and you have two choices. One, remove all of the tape and labels before you using the cardboard boxes, or do what I'll do, just leave the tape and labels there, then when I work in the garden at a later date anything that did not decompose will be super easy to pick up and properly dispose of.
I'm suggesting that you get your kids involved in this project because they can make up their own little flyer, explaining how to use cardboard in the garden and then offer to either collect shipping boxes from people that are not going to use them and then pass them onto people who need more boxes.
The kids will get really excited about this project, they will learn a great deal about gardening and how the earth works. And . . . they will become the go to experts in your neighborhood for gardening advice.
And now, let's get all entrepreneurial about this.
While the kids are passing out their cardboard flyers, they might as well add in a second flyer that describes the plant offerings that they have available.
That's right! Turn those kiddos into growers and plant suppliers.
This is something that I've been teaching folks online for 21 or 22 years now and it never gets old, and to me it's still amazing.
Teach your kids how to turn small sticks into $7.00! That's right, each 4″ stick could be worth $7.00.
What kind of sticks should they grow and sell?
For the sake of simplicity let's start out with hydrangeas. Why? Because they are super easy to propagate as hardwood cuttings and they have beautiful blooms. You put a picture of those flowers on a flyer and you won't believe how fast they'll sell.
Last summer I had people begging me for hydrangea plants and they bought them so fast that I was not only sold out all summer long, I have almost none to offer this spring. Urrrrrg!
That's a good problem to have but it can also get really frustrating. To solve my problem I put in two new hydrangea beds so I'd have a place to get lots and lots of hydrangea cuttings.
Macrophylla hyrdrangeas are really pretty, but they are a bit more tricky to grow and sell depending on where you live. Macrophyllas are the ones with the colorful pink, blue, purple, red and deep pink blooms.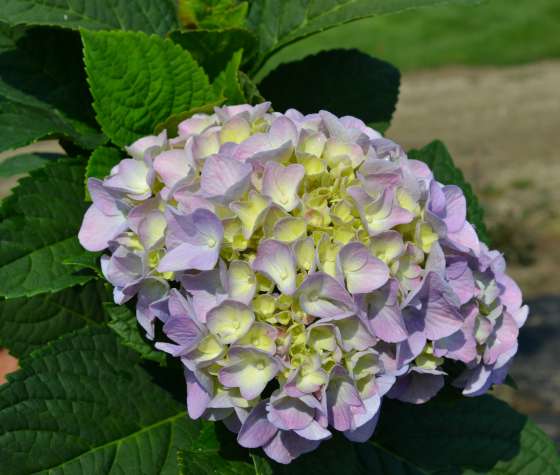 Keep in mind, some plants are patented and that means that it's against the law for you and I to propagate them. This is not really a problem, you just have to make sure that you have the tag for the plant that you are taking cuttings from and make sure that it is not patented. A patented plant will have the plant patent info on the tag.
But since Macrophyllas can be tricky, let's keep things simple and concentrate on Paniculata hyrdrangeas or Aborescens hydrangeas. They are beautiful and they sell really well. They don't have those striking colors but they are very predictable bloomers.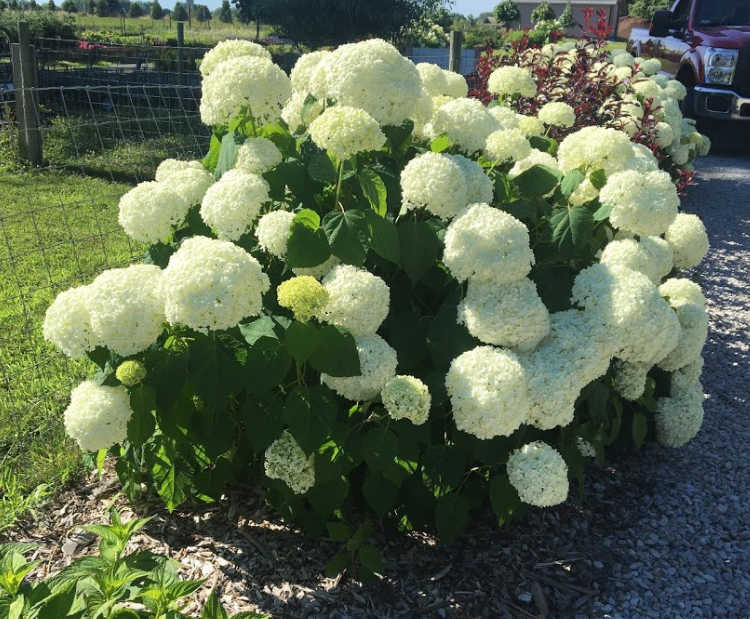 All of these hydrangea are easy to propagate and they grow very quickly. They can be rooted in the winter as hardwood cuttings, or in the summer as softwood cuttings.
Can you imagine how introducing your kids or grand-kids to the world of plant propagation and plant selling could impact their lives for the rest of their lives? Trust me, it could be the most profound thing that ever happens to them!
Questions, comments, mean things to say? Post them below and I will happily respond.
Until then, by any and all means stay inspired!