My oldest son, Duston, had this beautiful Japanese Maple Tree in the front of his house. It was there when he moved in.
The previous owner really planted it too close to the house. If they would've kept a close eye on it and pruned it when necessary, it probably would've been fine.
But it got WAAAY out of control…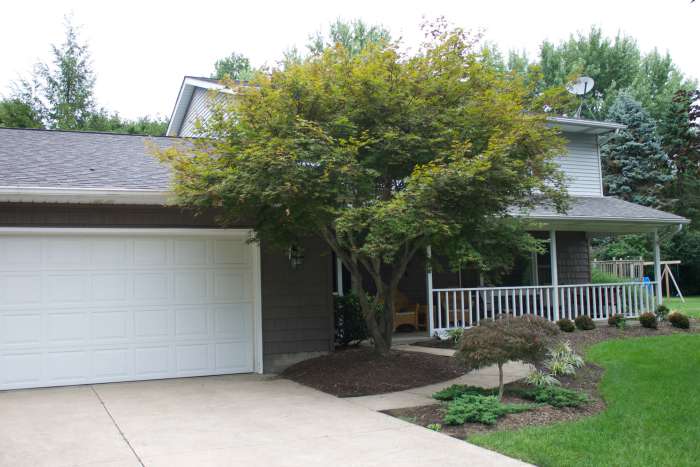 So, I thought it would be a good idea to trim this thing way back and track its progress as it grows back. We decided to wait until March before the tree came out of dormancy.
Here are a few shots of the tree before we trimmed it…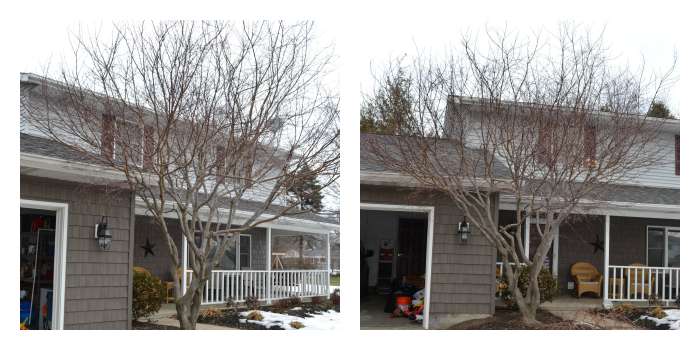 Now it was time to get to work! We skipped right over the hedge shears and lopping shears and went right for the trusty ol' chainsaw!
I can already hear you gasping. Trust me, I know what I'm doing.
20 minutes later, we were done…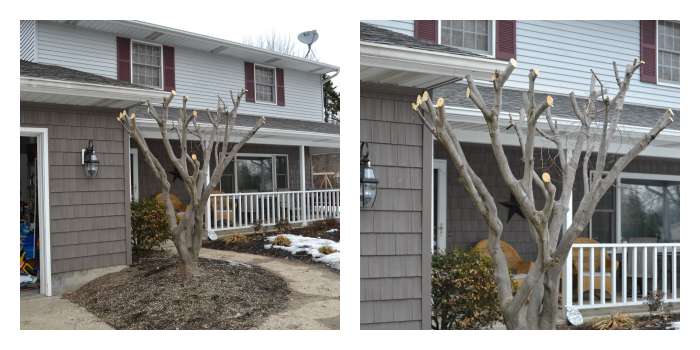 As you can imagine, Duston heard it from his wife, his neighbors and his friends. "What did you do?! Is it dead?! Did you kill it?! Why in the world did you do that?!"
Everyone fails to see it as a work in progress and can't even think about what the end result will look like once it grows back.
That's why you see so many overgrown Japanese Maples… people are too afraid to touch them for fear of killing it or hearing about it from everyone and their brother.
Don't be afraid to trim your overgrown Japanese Maple way back!! Take a look at the tree now…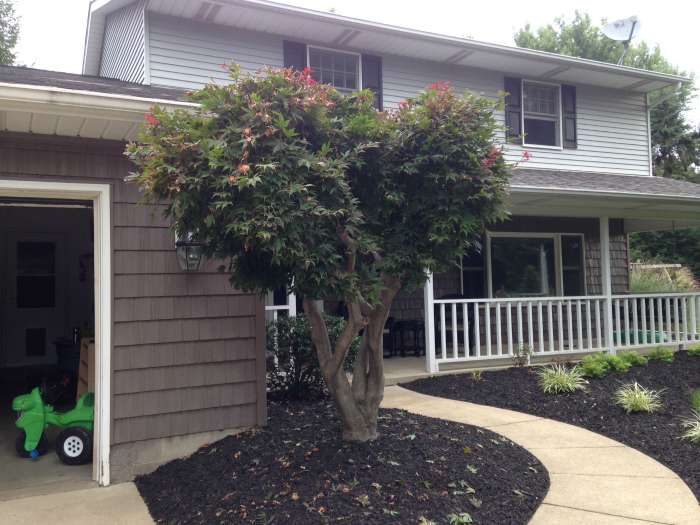 Almost 18 months later and the tree looks beautiful! It almost looks healthier than before. Duston has since kept it tightly trimmed, allowing it to get full in the center.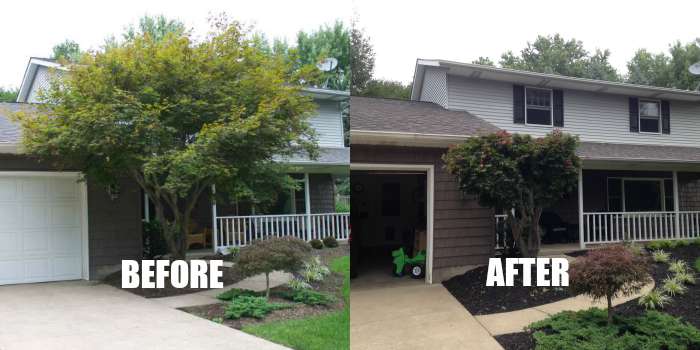 Here's the most recent photo of the tree: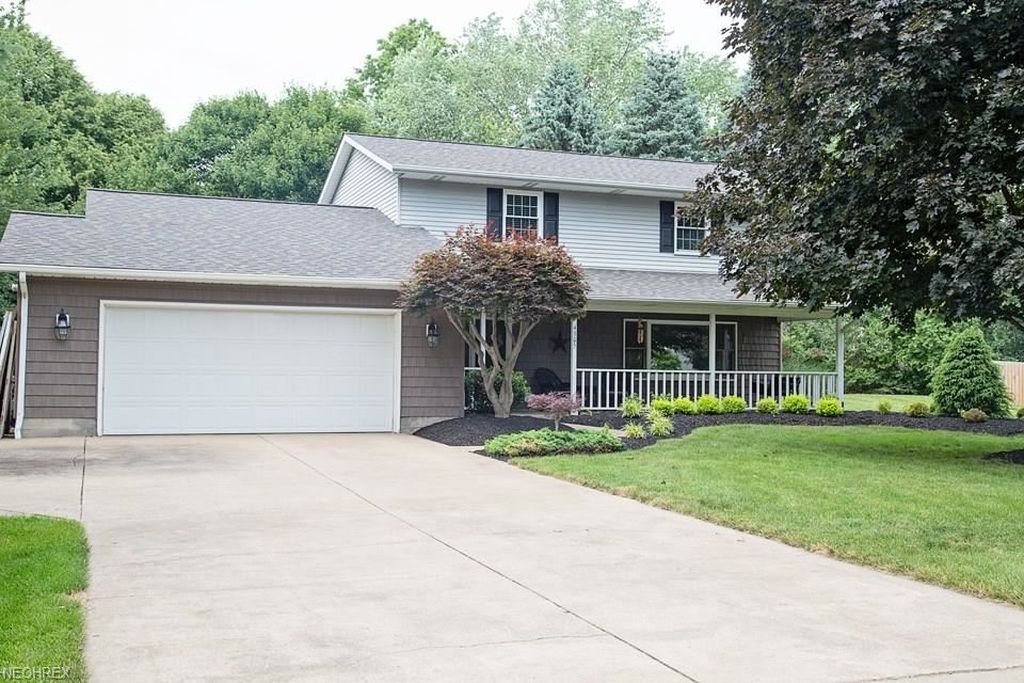 If you'd like to know how to keep your smaller Japanese Maples from getting overgrown like this one, watch the 10-minute video I made below…