Our members often refer to this as "Stick Farming" because that's pretty much what it is. We turn what appear to be worthless sticks in to beautiful, viable plants. Follow along.
Basically what we are talking about are hardwood cuttings. We do hardwood cuttings during the winter. Never earlier than Thanksgiving and as late as April 1st. Today is March 31st and we just finished our hardwood cuttings yesterday.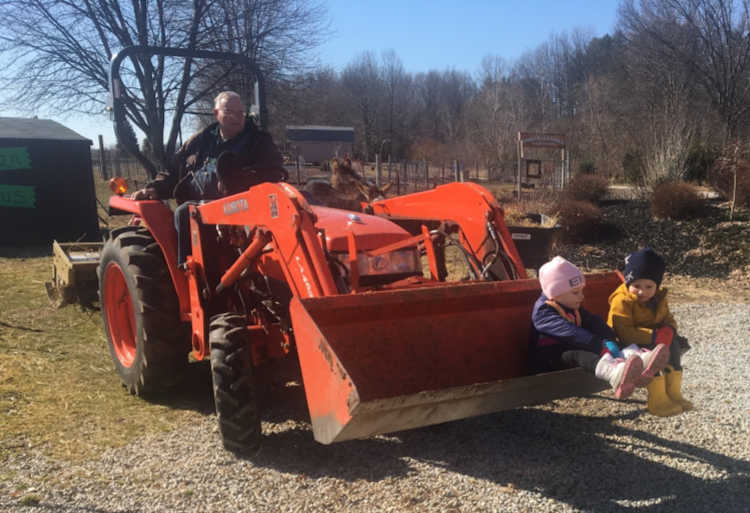 Let's start with a short movie. In the movie I show you the various plants that I have planted around the nursery specifically for the purpose of collecting hardwood cuttings from them.
Then I'll show you how we do them. In the movie I show you some Wooden Flats that I Made, here's that Link.
How about this? Getting Paid for Selling Sticks! Yep! We have members that bring in lots and lots of Money Selling Sticks. Check it Out.
We use packing paper in the bottom of the wooden flats. All I really need it to do is hold the Potting Soil from escaping out the bottom when we first fill them. By the time the paper is rotted the flats are in place and soon enough the roots will have the soil bound together.
In this case, this cutting, only has one set of nodes, or leave buds, on it. We stick it in the soil with that single node just about the soil line. Annabelle will form roots along that bare stem. Annabelle Hydrangea roots really well from hardwood cuttings.
Seems crazy doesn't it? A pile of sticks, a small bowl of Dip n Grow rooting compound, and soon to be hundreds of new plants.
One of the plants that I showed you in the movie was Purple Sandcherry, see how pretty they are here. And why they sell so well. Also on that page you'll find a detailed description of how to root them and all kinds of other plants from Hardwood Cuttings.
To fully understand how easy it is to root your cuttings, almost year round, check out these two pages;
Easy Summertime Plant Propagation
Easy Wintertime Plant Propagation
More on Hardwood Cuttings here.