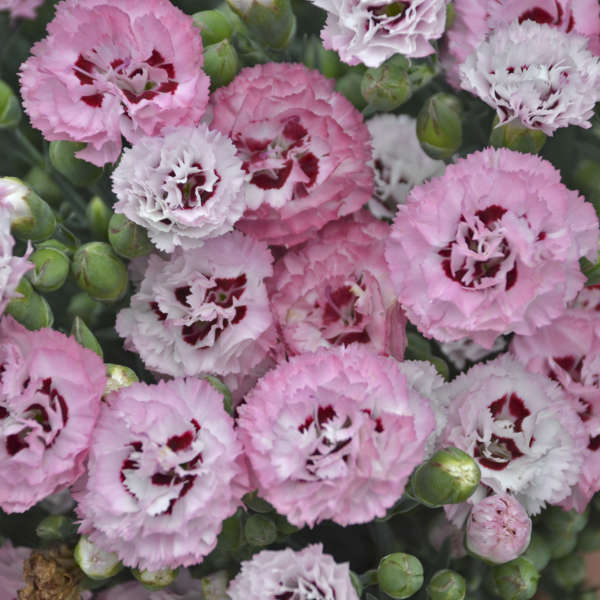 This magnificent little perennial is awesome. At only 8″ high it makes a great border plant, a great accent plant, or it can be used in groupings to really make the blooms pop! If you remove the spent flowers it just keeps making more and more flowers all summer long.
This plant is deer resistant and hardy in zones 4 through 9.
It loves full sun but will tolerate some shade.
Dianthus can be propagated via Softwood Cuttings in the Summer, but this little beauty is still under patent. That means that it is against the law for you and I to propagate it. However, if you are One of Our Members, you can buy them wholesale like I do. I just check the wholesale price on these for January of 2021.
Plant price is $1.40 each
Royalty fee is 13 cents each
Color picture tag around 18 cents each
That means that I am only paying $1.71 each for them and I sell them for a minimum of $6.97 each! So it doesn't matter that we can't propagate them. I sell them almost as fast as I can get them potted up.
Questions, comments, mean things to say? Post them below and I will respond. Until then, by any and all means stay inspired!