As many of you know I'm a big fan of the crazy looking plant Harry Lauder Walking Stick.  The true beauty of this plant is it's crazy contorted branches that can't grow straight if they tried.  Two years ago we planted hundreds of these in nursery and last week we dug them all.
Some we've potted up to sell, the others will be potted soon.  Right now we are in digging mode so at the time we have hundreds of plants heeled in waiting to be potted.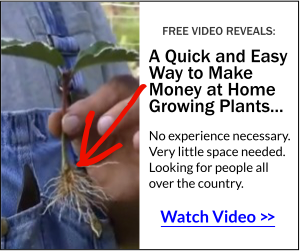 So the purpose of this post is to make you aware of a few things.
1.  There is a disease that attacks Harry Lauder Walking Stick.  This is how you detect it.
2.  Harry Lauder Walking Stick can be trained to grow as a single stem tree.  I show you how to do that here.
3.  You can propagate Harry Lauder'Walking Stick at home via layering.  I show you how to do that here with more Harry Lauder Walking Stick Photos.
Here are some photos of the Harry Lauder that we will sell this spring.
I love this photo!  How about you?
We do not ship plants!  All plants are sold on site at the nursery in Perry, Ohio.  We are likely to have a big plant sale in May, I'll give you those dates when I have them nailed down.