My neighbor Richard gave me several Magolias this spring. They were all young plants but this 'Sunsation' bloomed like crazy despite it's small size.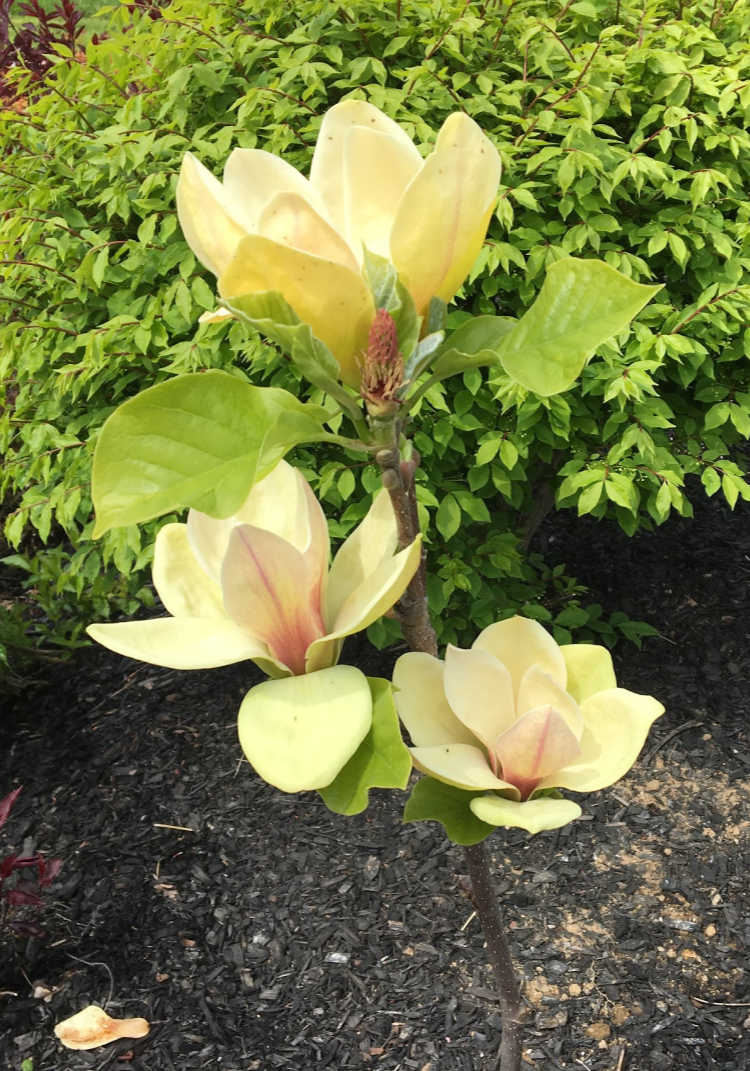 Things you should know about 'Sunsation' Magnolia . . .
The blooms are a striking, beautiful yellow color.
This ornamental tree is hardy in zones 5 thru 9.
It blooms in the spring.
It does well in full sun or some shade.
This small tree will get 20 to 30 feet tall.
And it will grow to a width of about 8 to 10 feet.
Can it be grown from cuttings? I doubt it, the one that I was given is was budded to a 'Yellow Latern' Magnolia seedling. That tell me that it has to be budded or grafted to a Magnolia seedling in order to reproduce it.
Is this plant patented? Not to my knowledge. I did some research and found no evidence of it patented or the name being trademarked.
Where can you buy one? Probably only online unless you get really lucky and find one locally. Do I sell this plant? Not at this time.